THE 2017 SAVEUR BLOG AWARDS ARE OPEN FOR NOMINATIONS!
Alright! So, besides an awesome recipe week and finishing some of my favorite reads from June, I've got some awesome news for you:
On Monday, June 26th, the Saveur Blog Awards Nominations opened!
For those of you who don't know, the Saveur Blog Awards are one of the most sought after food blog awards in the world. Food bloggers from all over seek and hope to one day, be nominated as one of the six finalists chosen by Saveur Magazine to represent several categories of prestige. From Best New Voice to Best Instagram Photos to Best Food Photography to Best Blog Design. Each category is basically an honor to be nominated for.
If you enjoy my food blog and feel I should be nominated for a particular category, then I'd be honored if you'd nominate us.
There are SEVERAL categories to choose from.
I feel that whatever category you find my blog fits best with, you should choose.
And the more nominations the merrier! You can vote as often and as many times as you'd like!! Pass this onto your friends, families, coworkers…you name it! Saveur takes into consideration the number of nominations, as well as the overall blog.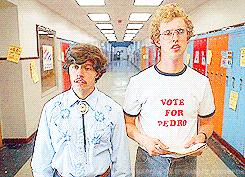 Thank you SOOOOO so much for reading through this! Be sure to check out http://www.saveur.com/  then just follow the directions to nominate us! My page URL is https://fromentfree.com if asked to enter it on the nominations page.
And again, choose whatever category you feel we shine in. I will have a badge  link on the blog tomorrow that you can click on to nominate, if you so desire. Nominations are open until July and you can nominate as many times as you want!!
I truly love the support I'm receiving from so many wonderful people. It's awesome to know that you're a part of this blog. I love what I do. And I sincerely hope that you love what I do. You are all…..my favorite part.
Cheers!